Flanet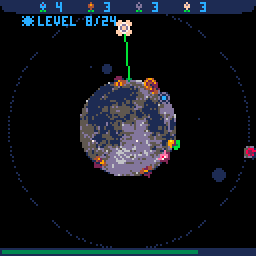 Thanks for all that have played my game and have given feedback!
I have tried to address the biggest issues in this patch.

Changes
Added one second more between waves
Made the player less slippery
Made the cost of the tower more clear with readable numbers
Made the shop ui cleaner with less text
Towers heal for 0.5 health more
Added knockback on enemy when player hit from below
Added knockback on towers that shoot on enemy hit
Have fun!
/ Sebastian